Fun things for families to do in and around Carlsbad CA
RSS 2.0
Legoland Water Park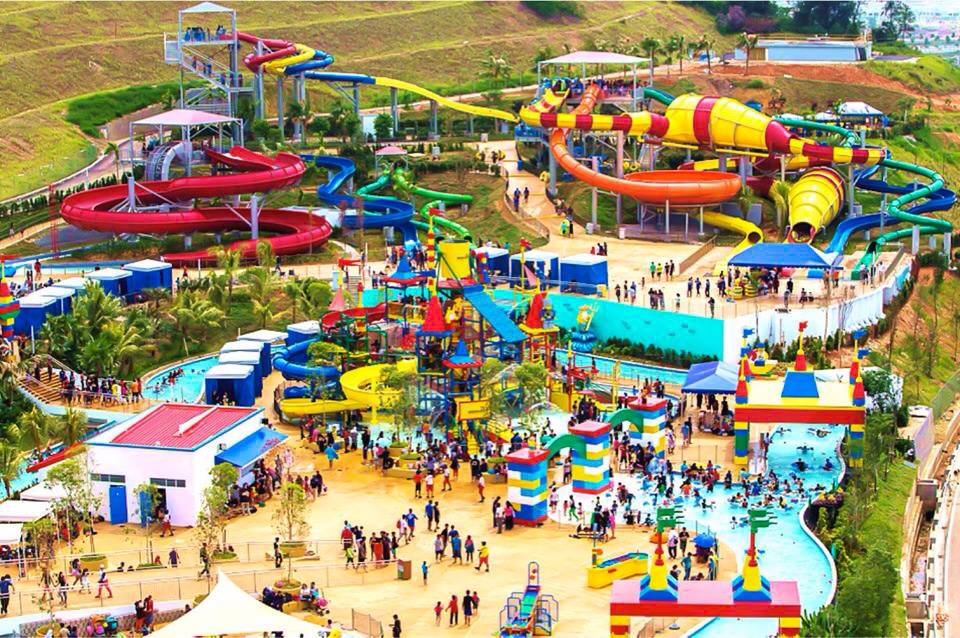 As is the case with most water parks, if your child is younger (or shorter) than around 6 years old they are just SOL. As most of the park attractions only older kids can play on/in. But Carlsbad Legoland Water Park is tailor made for the younger child. Of course there are still height and age requirements for certain rides but there are also many water play areas with no age/height requirements. It's hands down the best water park we have been to for younger children.
Legoland's new water park opened June 2010. Geared for kids 2-12, this 5.5 acre water park has a 45 foot tall water slide tower, a toddler waterplay area, two sandy beach wading areas, a splash tower that will pour hundreds of gallons of water over kids standing beneath, a zoo themed water play area for toddlers, cabanas for families to rest and relax in, a lazy river, and an Imagination Station where kids can build dams, bridges, and more with Legos. The waterpark is part of Legoland but there is a separate admission price to enter. Unfortunately, you must also purchase admission to Legoland to in order visit the water park – maybe that will change someday as their Water Park grows into a destination attraction unto its own. Next summer you should definitely come to play at the water park – it's a blast for the whole family.
Brought to you by Building Blocks Home Daycare in Carlsbad, CA.
30
Nov
Posted:
November 30, 2013 Saturday at 7:32 pm