Fun things for families to do in and around Carlsbad CA
RSS 2.0
K1 Speed Carlsbad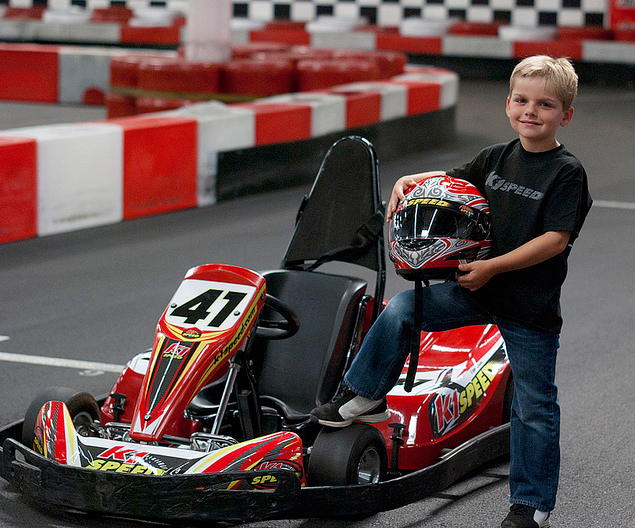 K1 Speed Carlsbad is located at 6212 Corte Del Abeto, Carlsbad, CA 92011 off Palomar Airport RD just west of El Camino Real. The carts are fast and the track is large. With 20hp electric motors and maximum torque available from 0 rpm, the karts feature superb acceleration. Unlike gas-powered karts, which can easily bog in slow-speed corners and are weight sensitive, our electric karts can accelerate to top speed nearly instantly, regardless of driver weight. The only bummer are the height requirements. In order to ride an adult kart the height requirement is 4ft 10in (58″), all junior racers must be a minimum of 4′ tall to race, and no mixed junior and adult races. So get your kids to eat their Wheaties.
K1 Speed is more about racing than bumper cars. They will allow slight rubbing but get on you pretty quick if they see you bumping hard. K1 Speed offers the thrill of racing with the camaraderie of friends and family. Enjoy professionally designed racetracks, spacious lobbies, authentic racing memorabilia, snack bars, and seating areas featuring leather couches and flat screen plasma televisions. When you're not on the track, you can soak in the atmosphere and talk strategy with your fellow racers. The indoor track is open rain or shine.
HOURS:
Monday 12:00–10:00 pm
Tuesday 12:00–10:00 pm
Wednesday 12:00–10:00 pm
Thursday 12:00–10:00 pm
Friday 11:00 am – 11:00 pm
Saturday 10:00 am – 11:00 pm
Sunday 10:00 am – 7:00 pm
Brought to you by Building Blocks Home Daycare in Carlsbad, CA.
02
Nov
Posted:
November 2, 2013 Saturday at 1:39 pm