Fun things for families to do in and around Carlsbad CA
RSS 2.0
Visit Santa At Bressi Ranch Village Center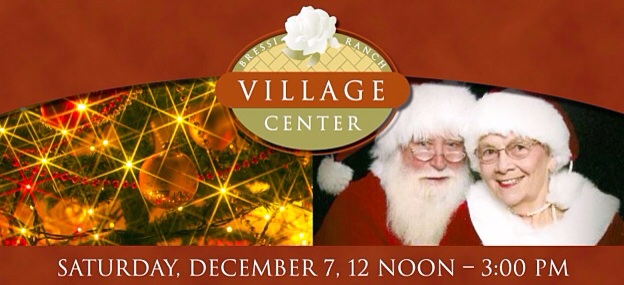 December 7, Saturday, 12 – 3pm
Come see Santa at Bressi Ranch Village Center in Carlsbad on Saturday, December 7th, from 12:00pm to 3:00pm for free. Bring the kids and your camera and snap a photo with Santa and Mrs. Claus in the courtyard area between Peet's Coffee and Perfectly At Home. Bressi Ranch is a beautiful place to just stroll with your family. It is a dead ringer for pleasantville.
Santa will be giving away free holiday activity booklets to each child that visits with him, and Mrs. Claus will have free coupon booklets for adults. There will be a balloon artist and in-store activities. Santa will be located in Bressi Ranch Village Center near 2641 Gateway Rd, Carlsbad, CA 92009 (MAP LINK).
Brought to you by Building Blocks Home Daycare in Carlsbad, CA.
07
Dec
Posted:
December 7, 2013 Saturday at 2:55 pm