Fun things for families to do in and around Carlsbad CA
RSS 2.0
Maverick Mat Rats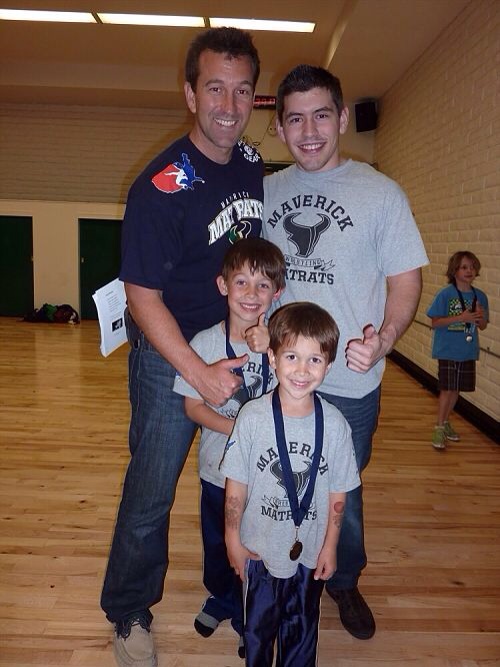 The Maverick Mat Rats is a youth wrestling program for children ages 5-11. The two head coaches are the coolest guys you could ever meet. Both are a perfect combination of patients and discipline. They are Joey Randall, and Tim Randall. In addition to, there are also other coaches to help out with all the kids (usually around 60 or so kids) made up of highly acclaimed veteran wrestlers and parent volunteers. Children are taught basic wrestling skills & fundamentals, teamwork, and sportsmanship.
This year (2013) there will be 3 classes held each week on Monday/Wednesday/Friday nights from 6:00 to 7:30 at La Costa Canyon High School in the gym. Each year there are about 8 or so elective wrestling tournaments to enter if you so wish. The coaches suggest not entering your child into a tournament if it's their first year or if they are not sufficiently conditioned for the emotional demands of the competition.
My boys have participated in this program for 6 years now. Our oldest started when he was 4 yrs old and now our youngest started this year at 3 yrs old. So we have all three of our boys out there on the mat this year. It is a terrific program they put on for the children (both boys or girls). They teach sportsmanship and teamwork just as much as they teach wrestling. Wrestling is a great sport to get your child into. It teaches mental and physical strength and how to achieve success through a strong mind and devotion to ones goal. Nothing wrong with all that!
Brought to you by Building Blocks Home Daycare in Carlsbad, CA.
24
Nov
Posted:
November 24, 2013 Sunday at 1:59 pm