Fun things for families to do in and around Carlsbad CA
RSS 2.0
Cold Stone Creamery in Carlsbad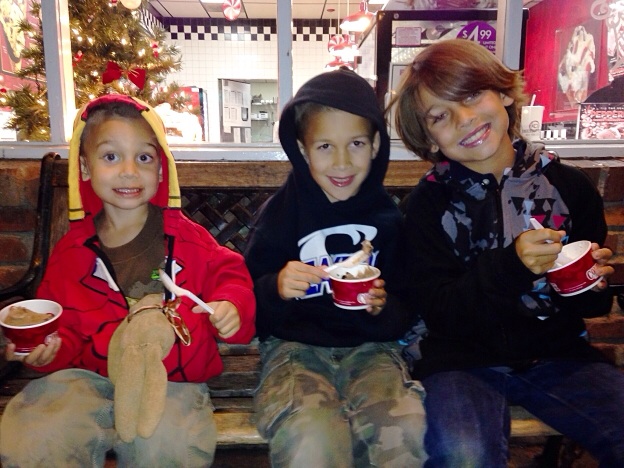 Cold Stone Creamery, because your kids Deserve the best Ice Cream! If you ask your kids what they like to eat most in the world, the most popular answer is no doubt ice cream, with candy, pizza, and donuts taking a close second. At least that's how the answers shape up in our home. Note, to all you health freaks out there, as long as your child eats plenty of foods that are good for them as well, and brushes their teeth regularly, there is nothing wrong with the occasional sugary treat, or like in our house the more occasional sugary treats.
There is a "Cold Stone Ice Cream" shop right in Carlsbad on PCH/101/Carlsbad BLVD (whatever they're calling it these days). MAP LINK. Cold Stone is unique because you can build your own ice cream creation using one of many of their many ice cream flavors and chose from a multitude of toppings to mix in with it. Or chose from one of their pre-built combinations of flavors and toppings. They take all the ingredients you asked for, throw it on a table, and using two cold metal large spoons mix it all together.
It was a bit cold last night for ice cream to tell you the truth but our kids still loved it of course. And we as parents loved watching them enjoy themselves. As parents there is nothing better than living vicariously through their eyes – we are on a diet anyway lol. There are a couple benches outside to sit and people watch while you enjoy your yummy ice cream concoction. Next time your family is looking to kill a couple hours, come grab some ice cream at Cold Stone, your kids will thank you for it – they better anyway lol.
Brought to you by Building Blocks Home Daycare in Carlsbad, CA.
04
Dec
Posted:
December 4, 2013 Wednesday at 4:41 pm