Fun things for families to do in and around Carlsbad CA
RSS 2.0
Carlsbad Village Fair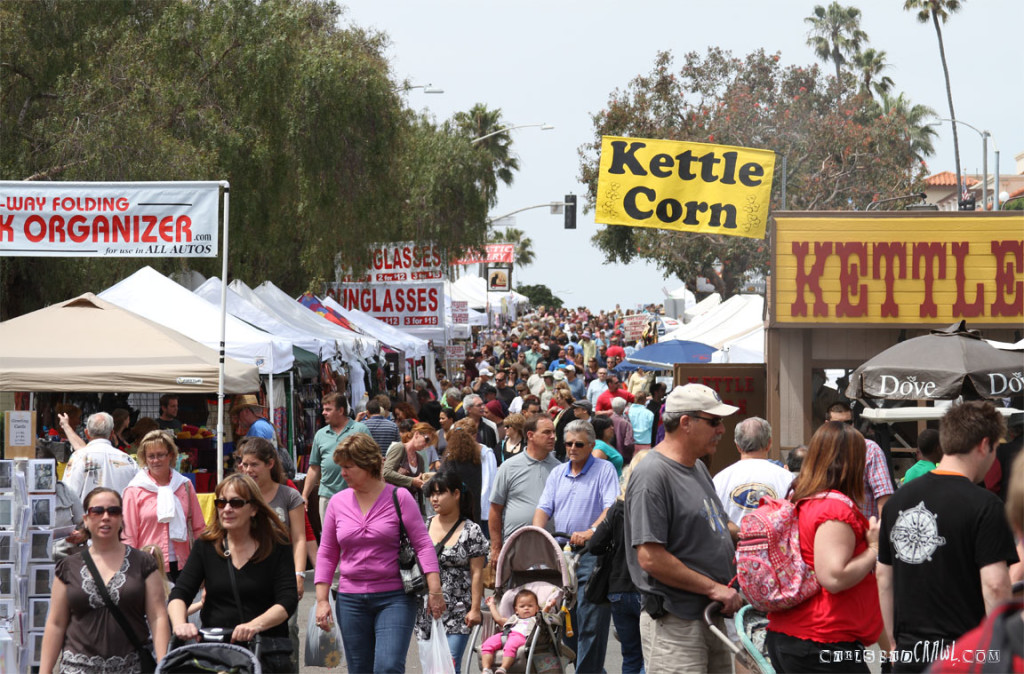 The Carlsbad Village Fair is the largest street fair in the nation. It's held bi-annually in May and November. In its 40th year, the free event has grown to be so popular that it attracts people from all over California and also from other states. The next Carlsbad Village Street Fair will be held Sunday, May 4, 2014 from 8:00 AM to 5:00 PM located between Grand Ave. from Carlsbad Blvd. to Jefferson St in the Carlsbad Village, and all of the cross streets in between. If you can't find paring, complimentary shuttles run to and from the fair. Shuttles pick-up/drop-off passengers at the Poinsettia Coaster Station and the northwest corner of Sears at Westfield Plaza Camino Real.
The fair is home to more than 100,000 people who will come to take in the beauty of our seaside city while browsing through unique booths, indulging in the yummy eats, and enjoying family entertainment. Over 900 venders will sell a wide variety of things such as, clothes, accessories, plants, household products, art, antiques, and home decor. The food court features more than 50 booths serving everything from Thai to Hawaiian cuisine.
The Carlsbad fair is fun for all ages. There is a children's area to entertain youngsters with games, a super slide, a bounce house, a rock climbing wall, face painting and arts and crafts. And there is a beer and wine garden for the older folk, which of course has beer and wine, but also, entertains fairgoers with a large screen TV and live bands. The Kiwanis Club of Carlsbad will offer a pancake breakfast at the Carlsbad railroad depot. The meal, which includes pancakes, sausage, coffee and juice, will be served between 7 a.m. and noon. The Carlsbad Village Fair is fun for the whole family – plan your trip today!
Brought to you by Building Blocks Home Daycare in Carlsbad, CA.
05
Nov
Posted:
November 5, 2013 Tuesday at 12:55 pm