Fun things for families to do in and around Carlsbad CA
RSS 2.0
Carlsbad Rail Trail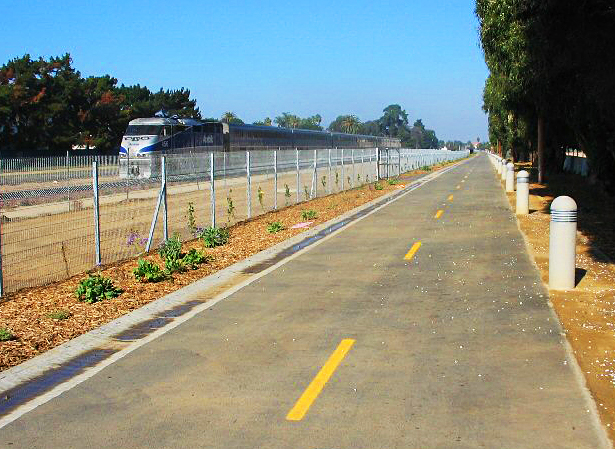 Kids love trains and kids love running, so why not put them together and go for a leisure family walk (you leisure they run lol) on the Carlsbad Rail Trail! The trains come by every 1/2 hour or so, so your kids are sure to see a speeding train close up (however from safely behind the bordering fence). The trail is fenced in on both sides for nearly a mile, so parents can safely let their kids run it out. This is a easy, free, and fun thing to do with the family. In fact, we are due for a rail trail walk ourselves. See you there!
Carlsbad Rail Trail was completed in November 2005, the existing 0.7-mile trail (running alongside the railroad and spanning between Oak Street and Tamarack Avenue) represents the first construction section in Carlsbad of San Diego County's Coastal Rail Trail. Plans are underway to extend Carlsbad's Coastal Rail Trail south of Tamarack Avenue. In the heart of Carlsbad Village, it's easily accessible from Village restaurants, businesses and shops.
It's entire length is paved and flat, so roller bladers, skateboarders and bicyclers frequent this trail. Parents often take their kids here to teach them how to ride bikes (the trail is fenced along its entire length and is free from car traffic). The Coastal Rail Trail has a protected, community atmosphere that's perfect for people of all ages.
Brought to you by Building Blocks Home Daycare in Carlsbad, CA.
20
Nov
Posted:
November 20, 2013 Wednesday at 1:51 pm