Fun things for families to do in and around Carlsbad CA
RSS 2.0
Carlsbad Library Children's Storytime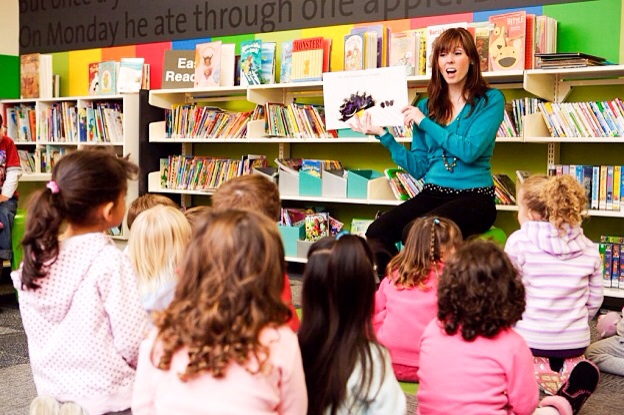 The Carlsbad Library provides great storytime programs for you and your child. Carlsbad has three Library locations to choose from. (1) Dove Library located at 1775 Dove Ln, Carlsbad, CA 92011 (2) Cole Library located at 1250 Carlsbad Village Dr, Carlsbad, CA 92008 (3) Library Learning Center located at 3368 Eureka Pl, Carlsbad, CA 92008.
The Carlsbad Library has an online calendar of up to date event schedules and times, and a PDF version.
For children ages 0 – 18 months the library offers "Baby Rhyme Time". This 20-minute interactive caregiver/baby one-on-one program introduces babies to books, simple songs and fingerplays. Space is limited to the first 12 baby/caregiver pairs. Arrive early and check in at the Children's Desk.
For children ages 2 – 5 years old the library offers "Storytime Theater" which features stories, songs and a puppet show related to the stories with occasional special guests. Arrive early and pick up a ticket. Space is limited. No late seating.
For various ages the Carlsbad library also has many more programs for children such as, Toddler Time, Movers & Shakers, Bilingual Story Craft, Preschool Storytime, Stories and Sweet Bread, Rookie Readers, All Star Readers, Saturday Stories, Science Saturdays, Computer Lab Programs for Kids.
Brought to you by Building Blocks Home Daycare in Carlsbad, CA.
09
Dec
Posted:
December 9, 2013 Monday at 1:46 pm