Fun things for families to do in and around Carlsbad CA
RSS 2.0
Carlsbad Flower Fields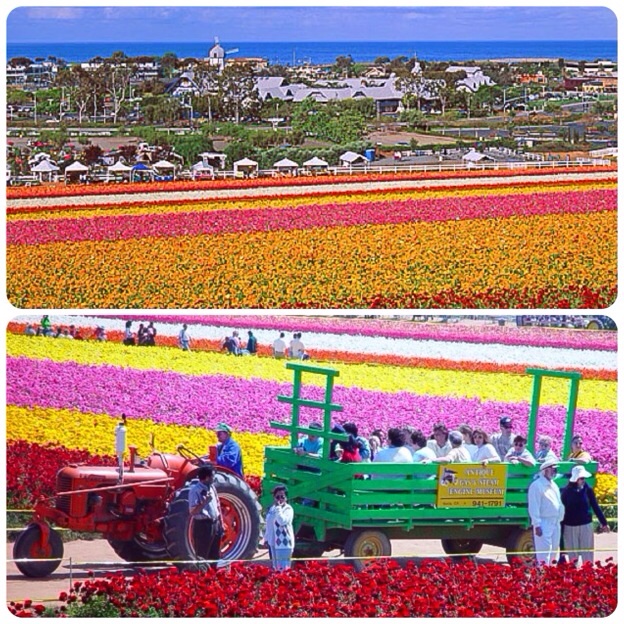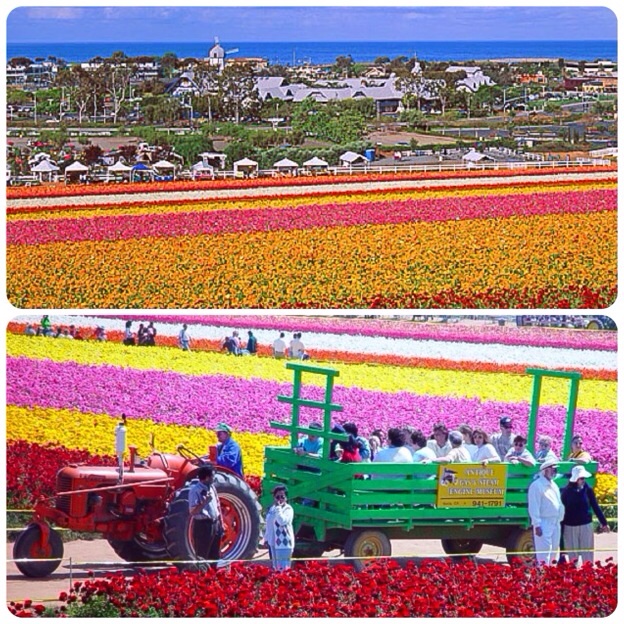 The flower fields in Carlsbad are one of the main attractions that make our city the beautiful destination it is. For over sixty years now, the Carlsbad Flower Fields are in bloom for approximately six to eight weeks each year during Spring from early March through early May. During Spring the flower fields are open to the public seven days a week from 9:00 a.m. to 6:00 p.m. At the time of writing the prices are: $11.00 for Adults, $10.00 for Seniors 60+, $6.00 for Children 3 – 10, Children 2 and under are free. Season Passes: $25.00 for Adults, $20.00 Seniors 60+, $14.00 for Children 3 – 10. Wagon Rides: $5.00 for Adults, $3.00 for Children 3 – 10.
Every year Carlsbad welcomes in the spring season with a very special attraction – the Carlsbad Flower Fields drawing more than 100,000 visitors annually. The Flower Fields is a 50-acre rainbow of beautiful flowers set on a sloping hillside that overlooks California coastline. A leisurely stroll along the pathways of The Flower Fields provides the opportunity to view breathtaking view of the Pacific Ocean. In addition, to the millions of flowers, there are tractor driven wagon rides, a 1,500 square foot greenhouse filled with world famous Ecke poinsettias, sweet pea maze, themed events take place regularly, and many various themed gardens. The Carlsbad Flower Fields is a great place to bring the family for the day.
Brought to you by Building Blocks Home Daycare in Carlsbad, CA.
30
Nov
Posted:
November 30, 2013 Saturday at 3:21 pm